An overview of how to test roles, business rules, validations, and access permissions of a created app
This option is to test the complete process flow of the app; this option is only for Org. Admin/Workspace Admin.
The use of testing an app:
You can test the workflow in each step to see if it is functioning properly.
You can test the functionality of business rules and Access Permissions.
How to test an app?
Click on the Admin Menu > Apps > Manage Apps.

You will land on the Manage Apps page.
Click on the Test App Icon of the app.

The test app page will open.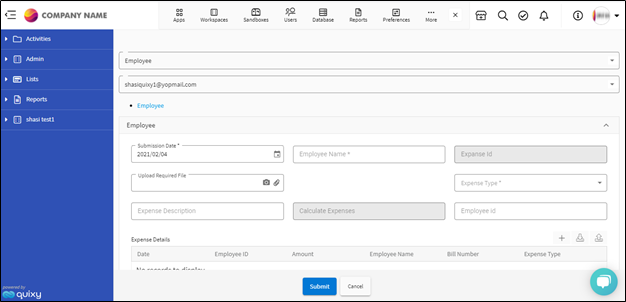 You can see all the users who belong to the app's workflow in the user's drop-down field.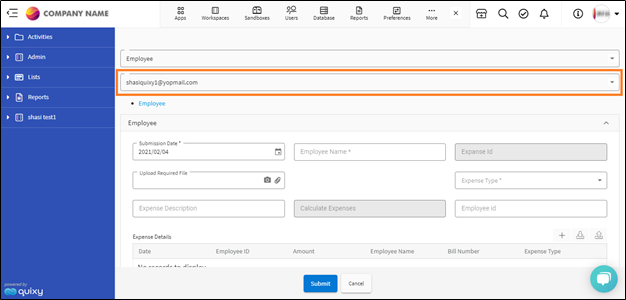 You will see the step name on the top in blue colour text.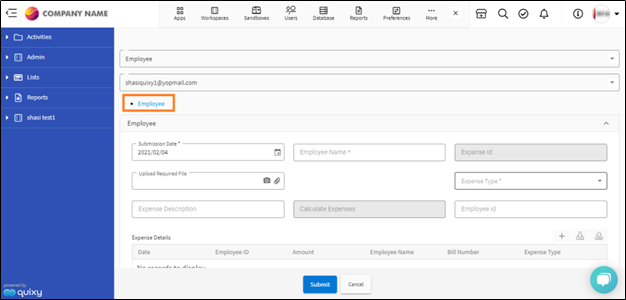 After adding a record, it goes to the next step in the app's workflow and the role will change according to the workflow step.
Add valid details to the app to test it, and click on the start.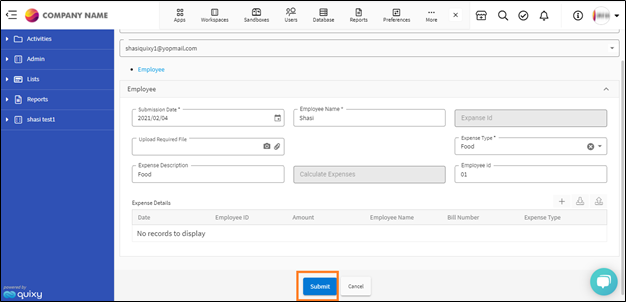 The test app page will start the workflow and redirect to the next step, automatically selecting the user assigned to the step, and the step will also display.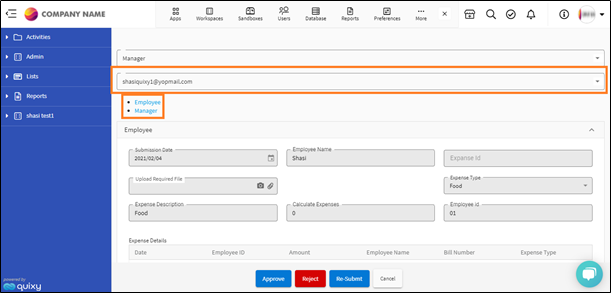 You can see that based on the Access Permissions, it enables or disables the elements/sections. In the below screenshot, a section is added.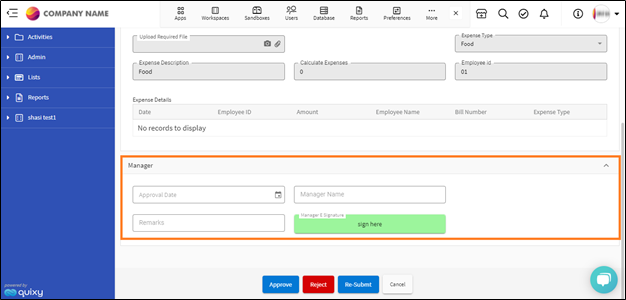 This way, you can test the entire flow of the app until the workflow is completed.
NOTE
Testing functionality is limited to testing only the Form, Business Rules, Access Permissions and workflows.
---
Was this article helpful?
---
What's Next