Share feedback
Thanks for sharing your feedback!
Platform Improvements
Refined UI for navigating between app sections
Prior to the change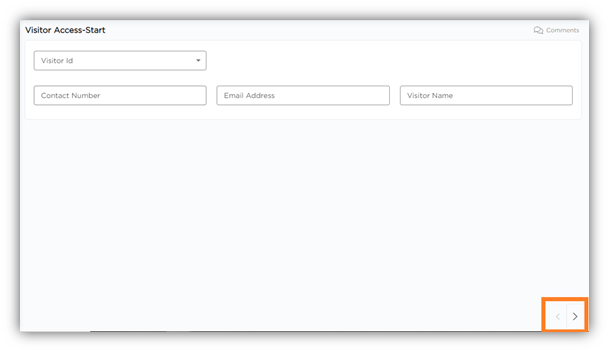 Now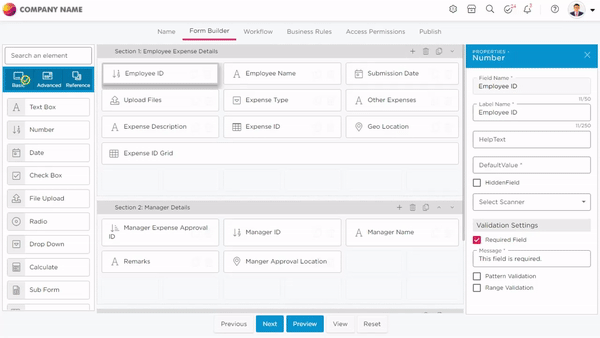 Governance limitation to make a transaction in apps
The platform will now prevent you from submitting a record or initiating a transaction until the app is fully loaded, which includes all data-capture fields in the app as well as any data passed by a triggering app or business rules. While the application is loading, all action buttons such as Submit, Approve, and so on are disabled. Once the app has completely loaded, it will immediately be enabled. This enhancement minimizes the possibility of database discrepancies.
The Quixy icon library now features additional collections of icons.
We are excited to announce that we have added 150+ extra icons to the existing icon library to provide users with more options for choosing icons for apps, custom menu folders, and links.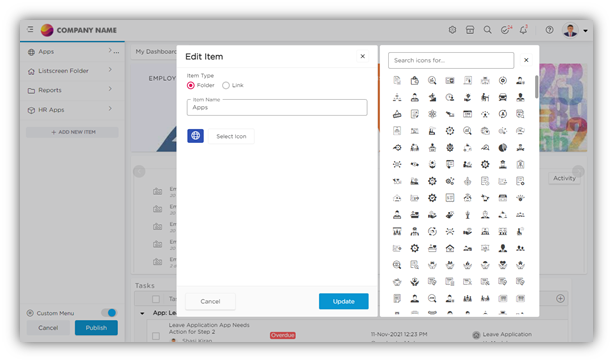 Integrate Quixy with more than 3000 platforms with ease, using Zapier
Integration is key when discussing business transformation and fundamental changes in how you adapt to the market shifts, making everything in IT work together. However, integrations can be challenging to configure in many circumstances, especially when you are new to them and require careful attention when setting one up.
Quixy also offers a variety of integrations that allow it to connect to any third-party platform and push or pull data. Additionally, we have placed our footprint on the Zapier platform, which streamlines the process of integrating 3rd party platforms to Quixy by building a simple workflow to feed data into Quixy.
Learn more about Zapier Integration...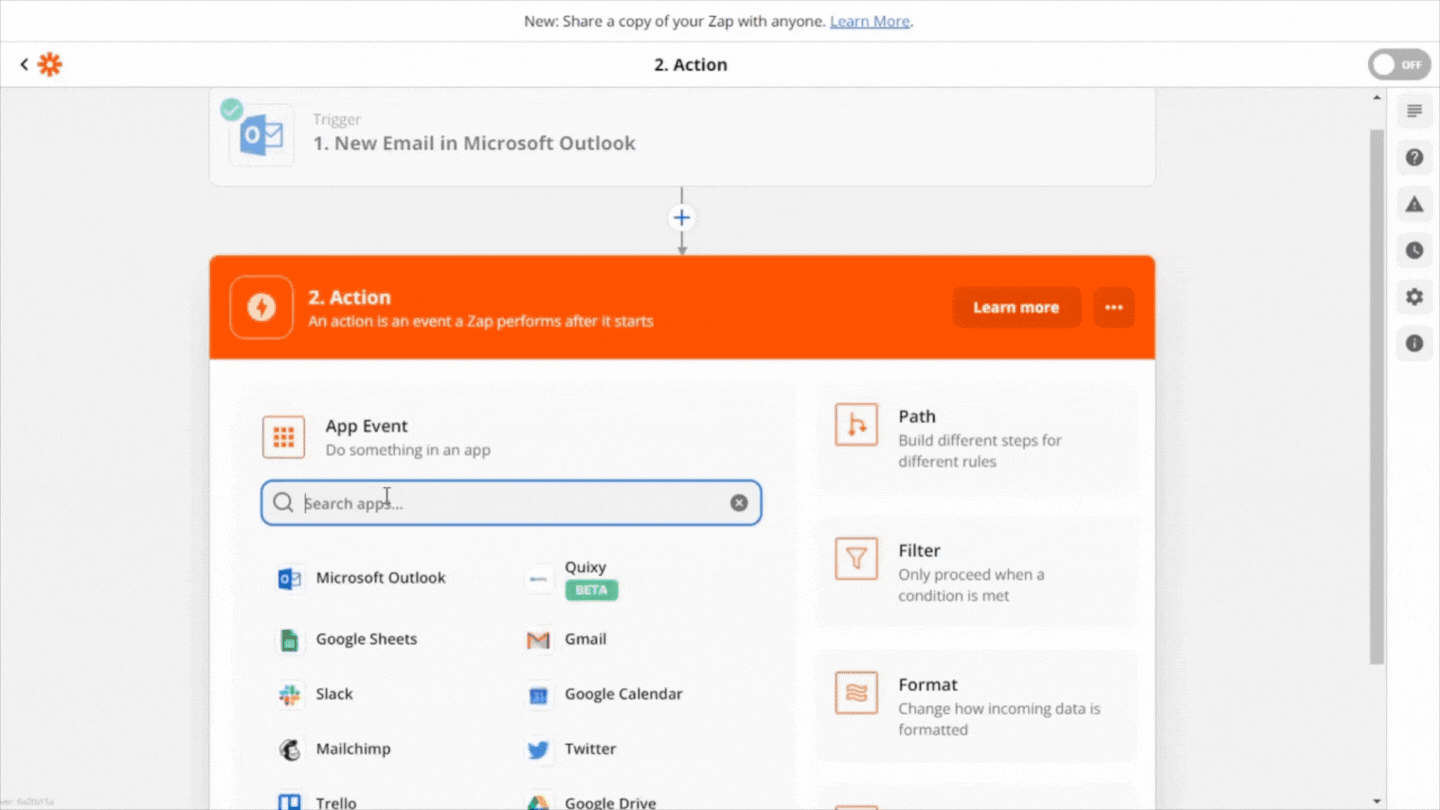 Convert file into form (Beta Version)
It has been a couple of years since we started our journey, and Quixy as a platform has evolved significantly step-by-step, and we have never left a stone unturned till now that crossed our path to make our customers' lives easy.
Today, we have seized another step to take our Form Creation to the next level while creating an app. You may now upload files such as an image, PDF, or link to a form, and Quixy will automatically create the best possible replica of that form. This is a huge step forward for our Form Creation feature, and the future looks promising.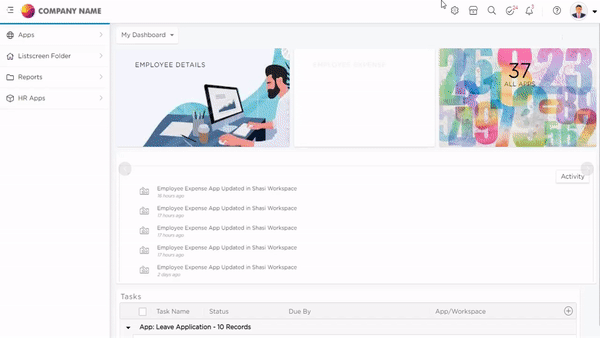 Mobile Improvements
Modern & Minimalistic UI
As part of our September product updates (Release 2.9), we have made significant improvements in the aesthetics (UI) of the platform to be a more modern & minimalistic web platform. You will now experience the same UI improvements in the mobile app as well.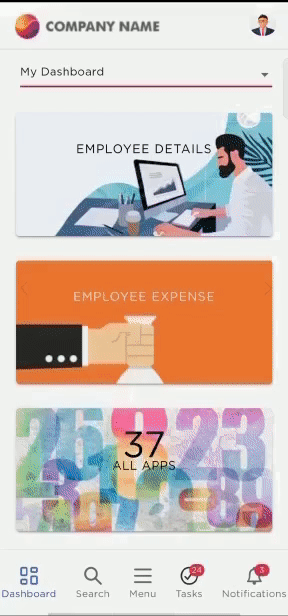 ---
Was this article helpful?
---
What's Next