An overview of Quixy community sign-in process
The Quixy platform users can use the community platform to connect and interact. Quixy community platform will act as a unified forum for members to get quick answers to your questions related to the platform from other community members, request new features, provide feedback on existing features, and even prioritize features on the platform backlog. Users will also have the opportunity to spotlight other makers and showcase their no-code projects to inspire others. It will also act as a source of information for users to know about upcoming events, company announcements, new platform updates, and participate in many other fun activities.
How to login to Quixy Community Platform?
You can login to the Community Platform by clicking on the Community option in the Help menu on the Quixy Platform.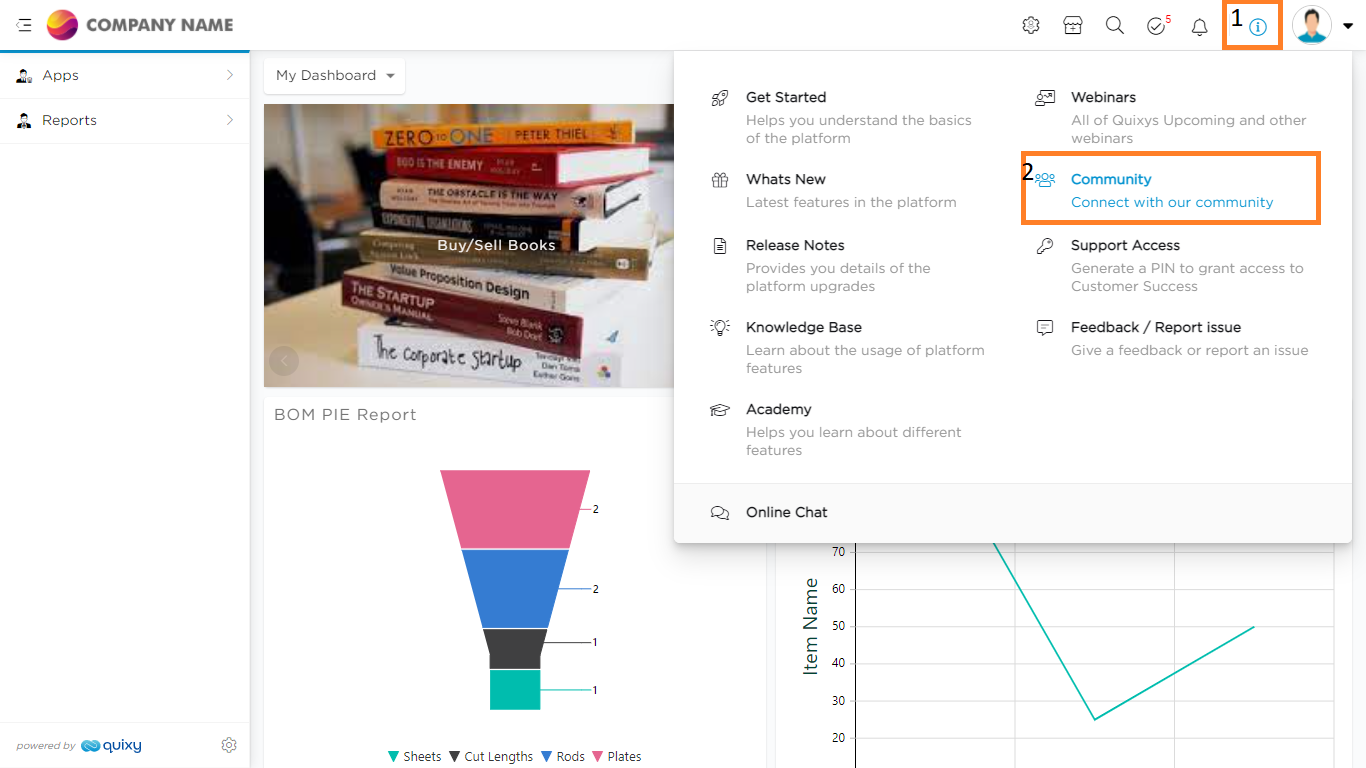 ---
Was this article helpful?
---
What's Next