Apart from the traditional process of creating a data table (manual process of creating a data table), a DT can be created by simply uploading any Excel file containing data of your choice, and the platform will automatically detect the data fields and provide a preview of it. Refine your fields, create your data table, and even import the data.
On Quixy dashboard page, click Admin Menu-> Database -> Create Data Table.

Select Create using Excel -> Next.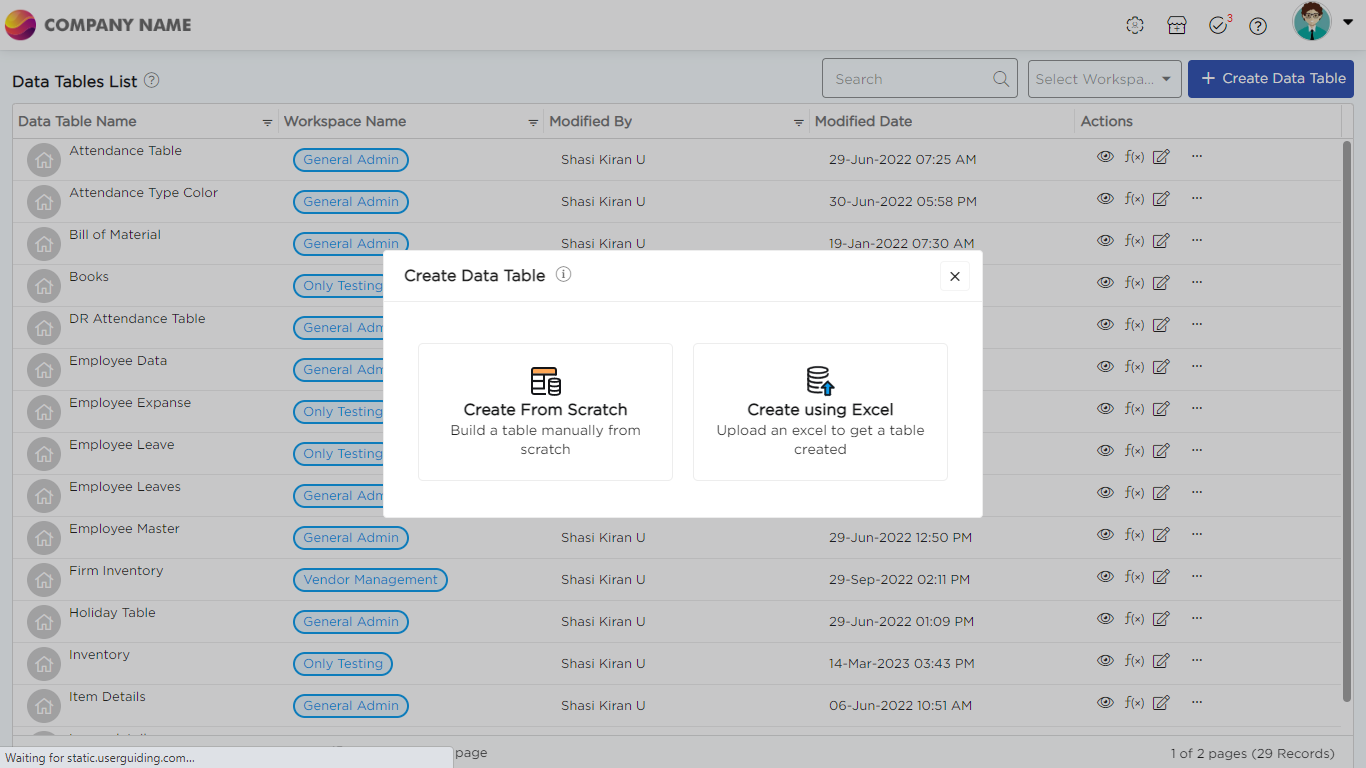 Further, use the Upload Excel button to upload an excel of your choise, and click on Next to process the excel.
Platform will ask you if you like to import the data available in the uploaded excel, select your choice.
Platform will process the excel and provide you with the preview pop-up of the recognised data fields from the excel.
In the preview pop-up, you can make adjustments to the recognized data fields to ensure that they are correctly aligned with the data in the uploaded Excel file.
Once the upload is the successful, click Next to proceed to the data table configuration page.
---
Was this article helpful?
---
What's Next