This option, like the Google form, generates a link to the app that anyone (who does not need to be a Quixy user) can access.
Check the Enable embed App checkbox.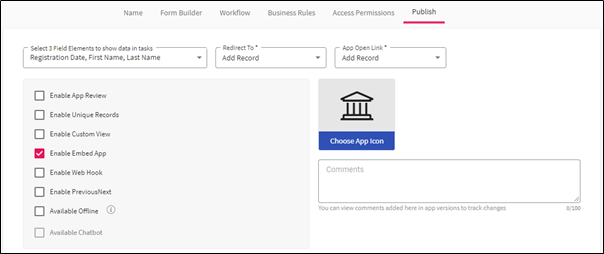 The Redirect to drop-down will have External Link option added in the list.
External Link
Select the External link option from the Redirect to drop-down.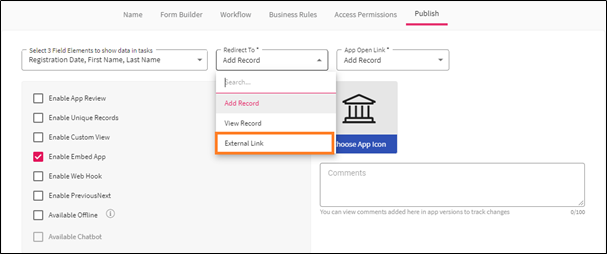 It enables a text box, External Link.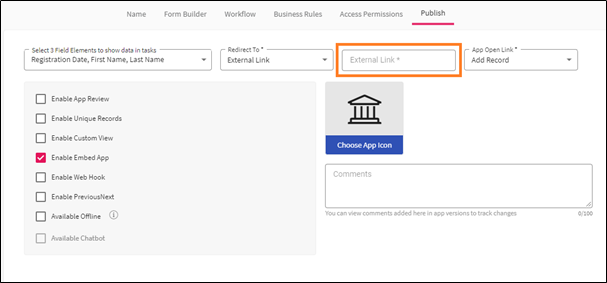 Provide a valid external link. It could be any image link or page link.
After adding a record in the application, the page redirects to the external link you provided.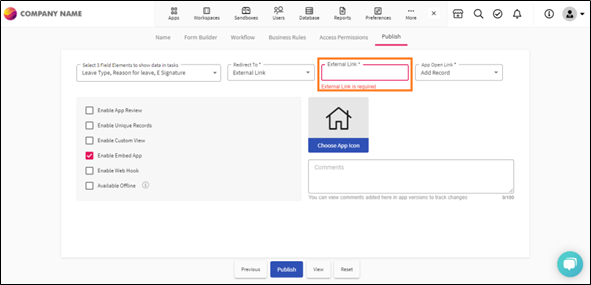 When you check Enable Embed App checkbox, it creates an Embed link for the application.
After publishing the application, click on the 3-dot button on the top right corner of the application view page.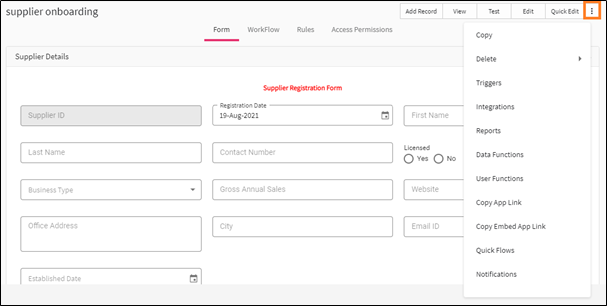 Select the Copy Embed App Link option to copy the app's embed link.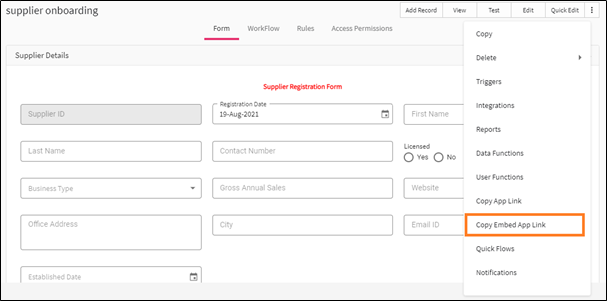 You can give the embed app link to any user to add records in that application and it is not mandatory that the user is registered in Quixy.
When you open the link in a browser, the application will open just like a google form.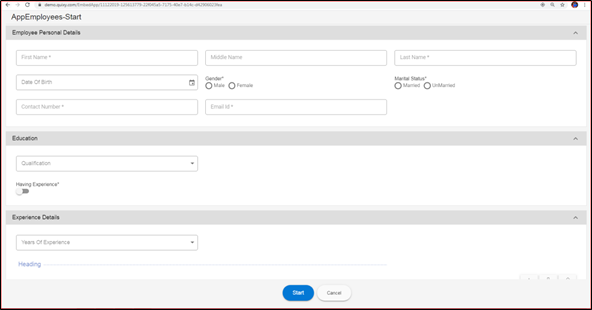 ---
Was this article helpful?
---
What's Next