With this option, you can choose which parts of an app's form to show in Initiated (My Profile-> My activities) and only show the data for those parts.
NOTE
The platform stores all app data on the initiation page. You can navigate to Initiated page from User Profile -> My Activities -> Initiated
If you check the Enable Custom View checkbox, it enables a Custom View App Data Elements drop-down field with the list of all the form elements in the application.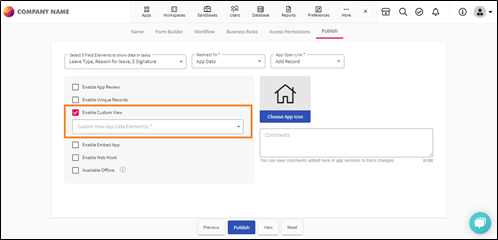 ---
Was this article helpful?
---
What's Next